I received complimentary product for review purposes. All opinions are 100% my own.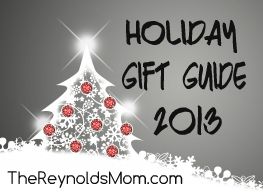 The warmth and relaxation from a hot cup of herbal tea is something that I especially look forward during these cold months. With the holidays upon us, giving the gift of tea is perhaps one of the easiest universal gifts you can give. Who doesn't enjoy sipping on the flavors and scents of Christmas?
For the tea connoisseur, there are many gift options to choose from when you discover the large selection of
artisan, handcrafted teas
at
Mighty Leaf Tea
. They are passionate about tea, and source their high quality ingredients from around the world.
Choosing from an assortment of beautiful tea gifts, I requested to review the
Green Tea Latte Set
. This set includes the Mighty Leaf Tea Matcha green tea frappe mix, 2 Bodum glasses, and a Bodum Milk Frother Set (a battery-operated frother and a heat-resistant borosillicate glass beaker).
I've become a bit more experienced with tea over the last year, but Matcha green tea is totally new for me since I'm usually more drawn to herbal teas. However, this set is perfect for green tea latte newbies life myself. The green tea frappe mix can be prepared hot and topped with freshly frothed milk, or iced. I don't think this can get any simpler!
Not quite knowing what to expect when I created my first-ever Matcha green tea latte, I was a bit nervous to taste it. But it was delicious! It wasn't too "green" tasting, and not bitter at all. It's more earthy and subtly sweet than anything. There are many unique health benefits of green tea, so I'll likely continue to have it on hand in my tea cabinet in the future.
I have several Bodum products so I knew I would be happy with those. Sadly the Bodum glasses were out of stock at the time I was sent this set, but the Mighty Leaf Tea mugs I received instead work perfectly for tea as well. The Bodum frother and beaker have been getting lots of use around here, since Buddy figured out he likes a bit of froth on top of hot chocolate. :) The frother is really quite fun to use! Overall I think it's a wonderful set to gift to a tea lover.
Check out all the Mighty Leaf Tea
holiday tea gifts
to find that perfect Christmas gift! Also, be sure to sign up for
Mighty Leaf email newsletters
to receive a coupon for 15% off tea.
Price: Green Tea Latte Set - $47.95
Win It!
One winner will receive a Green Tea Latte Set!
Just fill out the Rafflecopter form below to enter!
a Rafflecopter giveaway