I received complimentary product for review purposes. All opinions are 100% my own.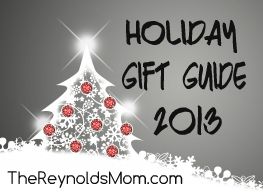 I love the rare opportunities I get to be really creative and crafty. The chance to forgo my perfectionist side and just create is somewhat freeing! Since the craft store can be a bit overwhelming for me and I always overspend on materials I don't end up using, a pre-assembled craft kit is a great option.
Artterro
Eco Art Kits supply you with natural and recycled materials for hours of creativity and inspirational fun. With twelve kits to choose from, these kits include all the major components necessary for each project. You just provide basics like scissors or glue.
Committed to sustainability, Artterro sources high quality natural materials like 100% post-consumer waste handmade paper, copper wire, glass marbles, 100% wool felt, and wooden beads. They also use minimal, reusable and recyclable packaging, and they utilize green printing methods for their instructions.
With all those subscription art boxes for kids out there today, it's about time for pre-assembled art kits that both kids and adults can enjoy. Artterro Eco Art Kits are best for ages 7 and up, depending on the difficulty of each individual project. But they're also not too juvenile or simple for adults to have fun completing either.
There are several Artterro kits I would personally enjoy, but I wanted to start out with the Paint With Wool kit. I've never tried needle felting and I thought it would be fun to try it myself.
This kit includes 4 square 100% wool felt canvases, 13 colors or roving wool, 3 felting needles, ideas and instructions. You simply need to supply a towel or foam pad surface to work on for this project.
Yes, I think I was channeling my tween years with this one, but you can see just how simple needle felting is! Simply place the roving wool where you want, and start felting it into the felt canvas with an up and down motion. Eventually the roving wool sticks and holds together to the felt canvas below.
Arttero includes several ideas on what to create, from an abstract pattern to something real like an animal or person. They also include ideas on how to expand your project by using beads or other added materials.
Needle felting is really quite easy, and I've enjoyed this Eco Art Kit a lot. Their beautiful yet subdued colors and simple technique offer a relaxing project opportunity that any perfectionist can have fun with.
These affordable craft kits are a great gift idea for your budding artist or crafty friend this Christmas. I encourage you to get your creativity flowing with an Eco Art Kit from Artterro.
Price:
Paint With Wool Kit - $19.95
Win It!
One winner will receive a Paint With Wool Kit and an

Art

Journal Kit!
Just fill out the Rafflecopter form below to enter!
a Rafflecopter giveaway