I received complimentary product for review purposes. All opinions are 100% my own.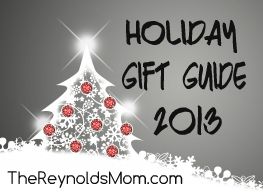 What kind of salt is in your kitchen? About a year ago I switched from regular table salt to Real Salt, another awesome brand from Redmond Trading Company. Most salt companies you buy from use additives or strip their salt of it's natural trace minerals, leaving you with a useless, unhealthy product. With Real Salt, you'll quickly see that in moderation, authentic sea salt is wonderful for you.
Real Salt
mines it's ancient sea salt from one particular source in Redmond, Utah. They use no chemicals, additives, or heat processing of any kind to achieve their naturally pinkish sea salt. What you get is an unrefined, perfectly pure sea salt unlike refined salt brands that use anti-caking agents, and nasty chemicals that result in a lifeless, white table salt. Over 60 naturally-occurring minerals remain in Real Salt, offering a nutrient rich product that's also full of flavor. Real Salt has an excellent
comparison infographic
that I highly recommend checking out.
Real Salt offers their sea salt by itself, and also flavored salts. I received a shaker of their fine Real Salt, Organic Garlic Salt, Organic Onion Salt, and Organic Seasoning Salt. All organic seasonings are used in latter three and nothing more, really. It's as natural as you can get when it comes to salt!
As my first experience using the Real Salt flavored salts, I have to say I'm impressed. Salt by itself always enhances the natural flavors of my dishes, but the flavored salts just bring it up a notch! I particularly enjoy the Organic Season Salt on sauteed veggies, and the Organic Garlic Salt on salmon with butter before cooking. The possibilities are truly endless, and I use one of them almost everyday. I love that they're affordable and easy to find, which are certainly added bonuses.
Real Salt is the best-selling brand of sea salt in America's health food stores, and I definitely can see why because I'm a customer myself. For every recipe that calls for salt, I use Real Salt. In fact, I don't even have your typical table salt in my home anymore! Real Salt has replaced my needs for every kind of salt necessary. I even use their coarse Real Salt for my homemade laundry recipe. Salt is a vital mineral for the body and you know I'm not putting junk in mine. I'm thrilled to support a company that is right here from the USA. In my opinion, Real Salt offers the best ancient sea salt you can buy.
Win It!
Just fill out the Rafflecopter form below to enter!
a Rafflecopter giveaway