Complimentary product was given for review purposes. All opinions are 100% my own.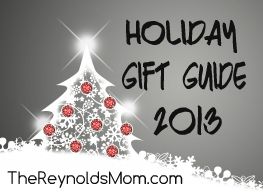 Hey everyone! I'm Chelsea, The Reynolds Mom's sister, and I'm really excited to bring you my first-ever guest review. My husband is in the Coast Guard and we are currently stationed in Kodiak, Alaska. Quite the change from California, huh? Our first snow arrived last week, so I was thrilled when my new pair of warm slippers and socks finally came from
PlanetShoes
.
With snowy weather conditions underway and a new puppy that requires potty break supervision outside, I knew I would need a good pair of slippers that can handle the outdoors. Changing into my snow boots each time is not my idea of fun. So, here enters the slippers that saved my sanity.
The
Acorn Sheepskin Moxie Moc
slippers are not only incredibly warm, but also quite the fashion statement. These feature a water repellant stone suede upper with creme stitching, authentic sheepskin, and adding to the moccasin styling is a rawhide rusty brown tie. The skid-resistant rubber sole, which makes these appropriate for indoor and outdoor usage, is even a lime green color! With the moccasin look and exposed sheepskin, you can't help but love them.
With Alaskan weather, warm slippers are a must. I'm sure we won't get down too far, but these slippers can insulate in temperatures up to -30 degrees. Real sheepskin is clearly no joke. At the same time, my feet aren't overheating indoors either. There's also a comfy inner insole that cushions and supports the foot, so I'm not just walking on a bunch of fluff. This style is available in six beautiful colors, so there's something for everyone.
These are most definitely my favorite slippers I've ever owned, and with the quality I'm certain they will last for a long time. I can easily wear slippers year round here, so long-lasting footwear is a must up here.
PlanetShoes also sent me a pair of
SmartWool Basic Knee High
socks. Made of 73% merino wool, 23% nylon, and 4% spandex, they are plenty warm and a great basic around the house with or without my slippers, and even with my snow boots. Since they're not too bulky and made with wool, I don't need to worry about sweating in my snow boots. Wool is naturally temperature regulating and wicks moisture away quite well. I also love that these are made in the USA. Supporting our country where ever possible is so important. These come in brown and chocolate also.
Help PlanetShoes Give to Toys for Tots
Give a Toy, Get Rewarded! PlanetShoes is giving customers the opportunity to donate a $10 toy to Toys for Tots on your behalf this holiday season. In return for your donation, PlanetShoes will reward YOU with 200 Planet Rewards points, which is worth $10 off your next purchase What an easy way to give back! Hurry, this wonderful campaign ends December 15th.
Give a toy now
.
PlanetShoes.com is a really fun online shoe store, and I'll definitely be back. There isn't much in the way of shopping up here in Kodiak, Alaska, so browsing away on my laptop in my new cozy slippers is how we do things up here!
When shopping for gifts this season, consider choosing PlanetShoes. Combining style, comfort, value, and Eco-conscious ethics, they're a shoe and accessory retailer that cares about their customers, and the planet too.
Remember, orders
over $49

receive free shipping, and free returns too!
You can
feel-good
about shopping at PlanetShoes.

Price: Acorn Sheepskin Moxie Moc - $115, Smartwool Basic Knee High - $22
Win It!
One winner will receive ANY pair of in-stock Acorn slippers
!
Just fill out the Rafflecopter form below to enter!
a Rafflecopter giveaway