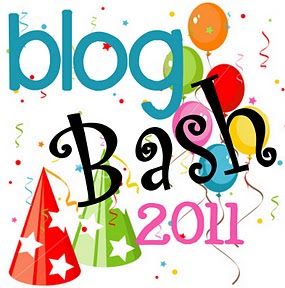 WOW! A really nice turnout for Blog Bash 2011 on my blog! Between the 3 prize packages, there were a whopping 2,412 entries!
Please come back for lots of regular reviews and giveaways (as usual!), and also between July 8-17 for my handmade "Made With Love" event! You'll learn about some amazing shops and enter for a chance to win! For extra entries in this event, please check THIS POST and complete the requirement before June 8th. Also, please email me if you'd like to offer a prize in the Christmas In July Giveaway Hop next month! I have just couple spots open! thereynoldsmom @ gmail.com
The following Blog Bash winners have been notified by email, and have 48 hours to respond before I redraw.
Congratulations to the 3 of you!
#571, Pixel Berry Pie Designs!
#5

1,
Nicki's Diaper Reviews!